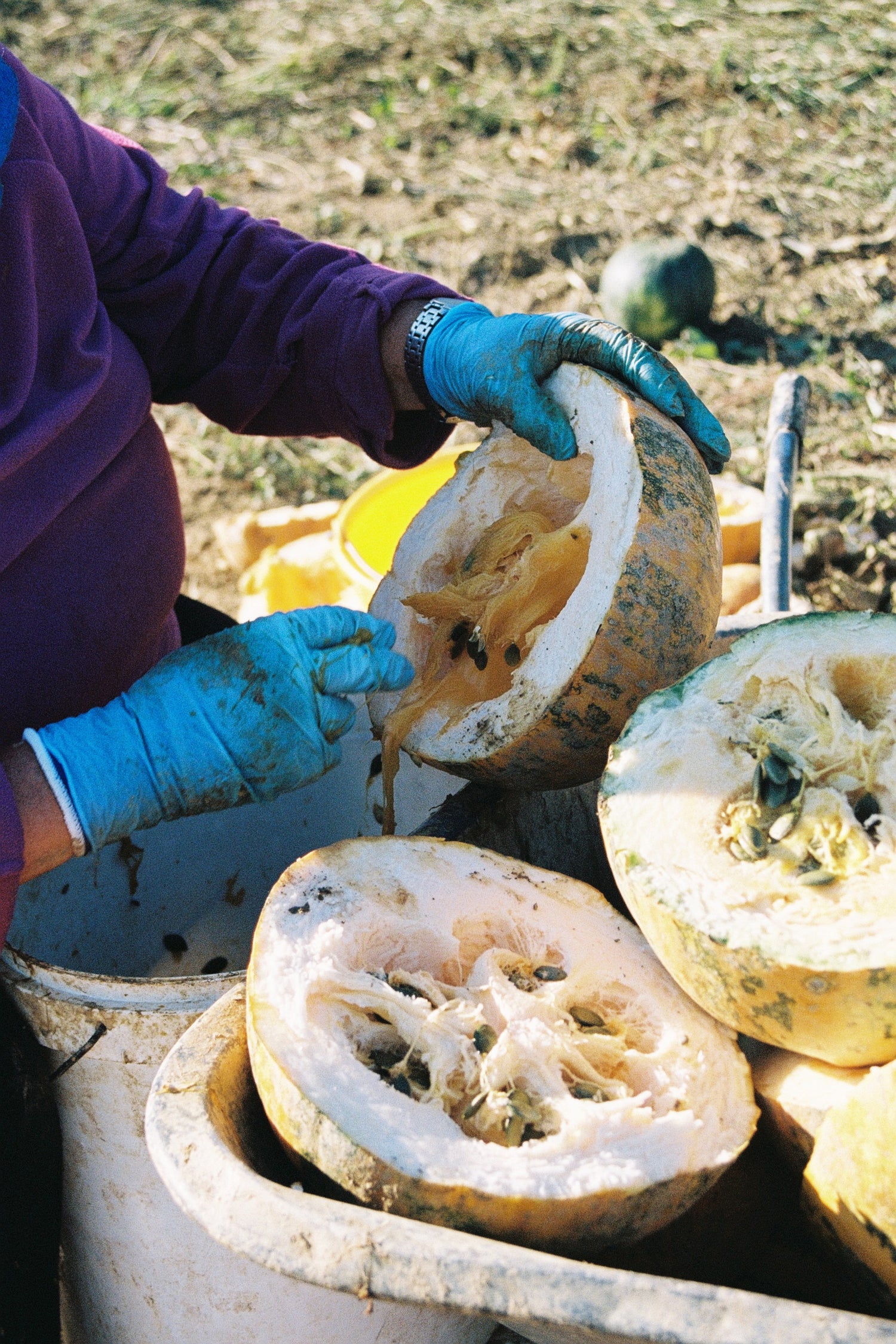 Our Process
FROM SEED...
We are dedicated to producing the highest possible quality pumpkin seed oil. We are also striving to collaborate with local farmers and producers, true artisanal masters who have honed their crafts over hundreds of years. The tradition and small secrets of processing pumpkin seeds and producing pumpkin seed oil are passed on from one generation to the next.

We are honored to have the opportunity to capture all of their experience and dedication in each and every one of our cans.

TO CAN...
We sell Štajersko Prekmursko pumpkin seed oil certified with Protected Geographical Indication. All of the pumpkin seeds cultivated are picked from ripe pumpkin seeds. The seeds are then brushed to remove the waxy skins and air-blown to remove any impurities. They are then heated and ground. Water and salt are added to induce the extraction of the oil. The prepared pulp is then roasted and pressed.

Our oils are produced in micro-batches so we can ensure high quality and a crisp and fresh pumpkin oil without the need for any preservatives at all!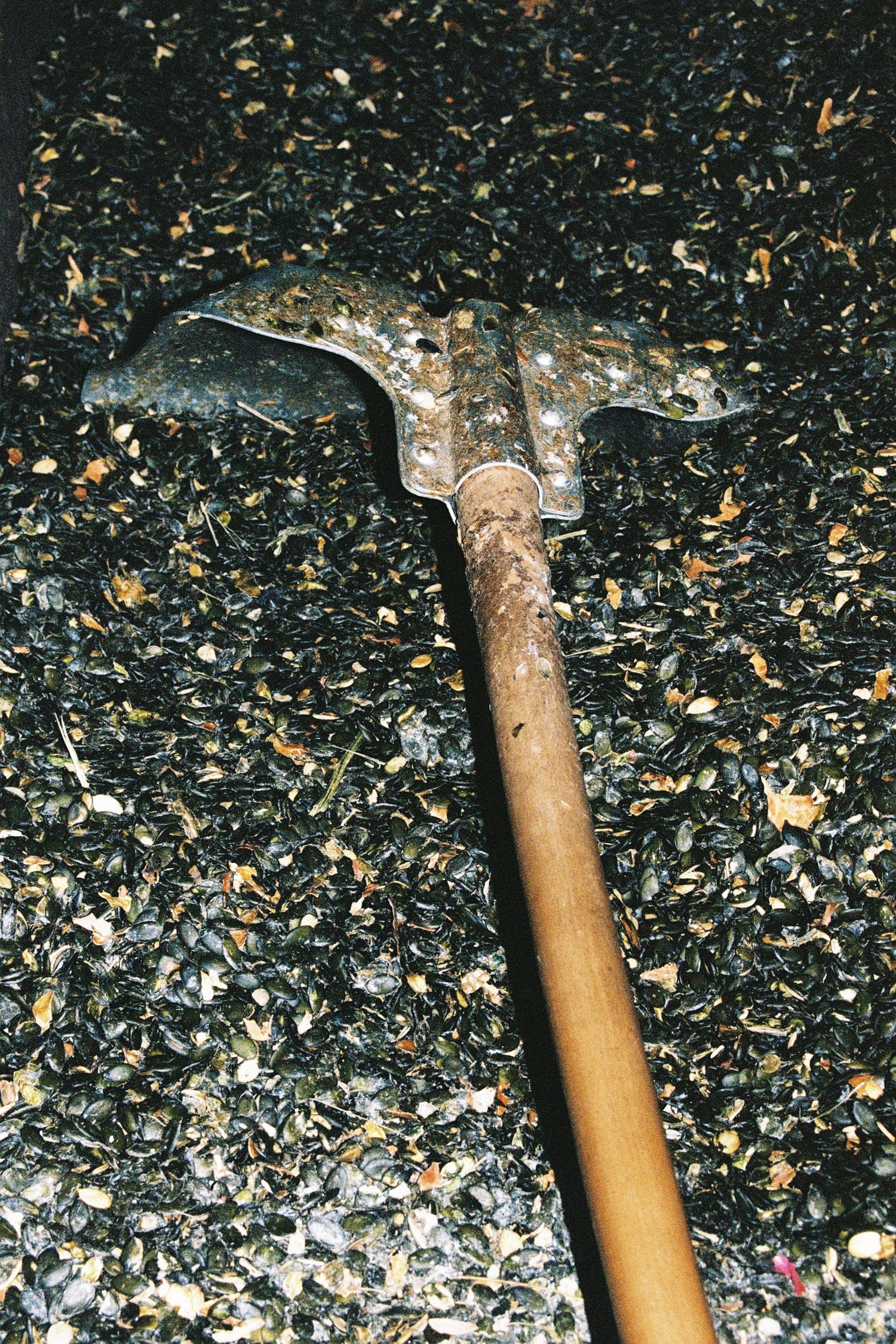 Quality without sacrifice
SUSTAINABILITY
At Babica we are working to ensure all aspects of our production are as sustainable as possible. This means:

• Using packaging designed for circularity
• We do not sell on Amazon
• We collaborate with small, locally-owned retail shops and restaurants (for inquiries, see here).

COLLABORATIONS
We work directly with local farmers, artisans, and creators to bring our vision to life. From the seeds picked down to the stickers decorating our packages, each element has been consciously and lovingly created. Each of our cans are even hand labeled, packaged, and shipped by our founders!